For online purchases, your shipping price is calculated at checkout based on the gift selected, preferred carrier, and shipping destination.
For volume corporate orders, clients have the option between UPS SurePost and UPS Ground. Shipping prices vary based on the price of the gift selected. See details below.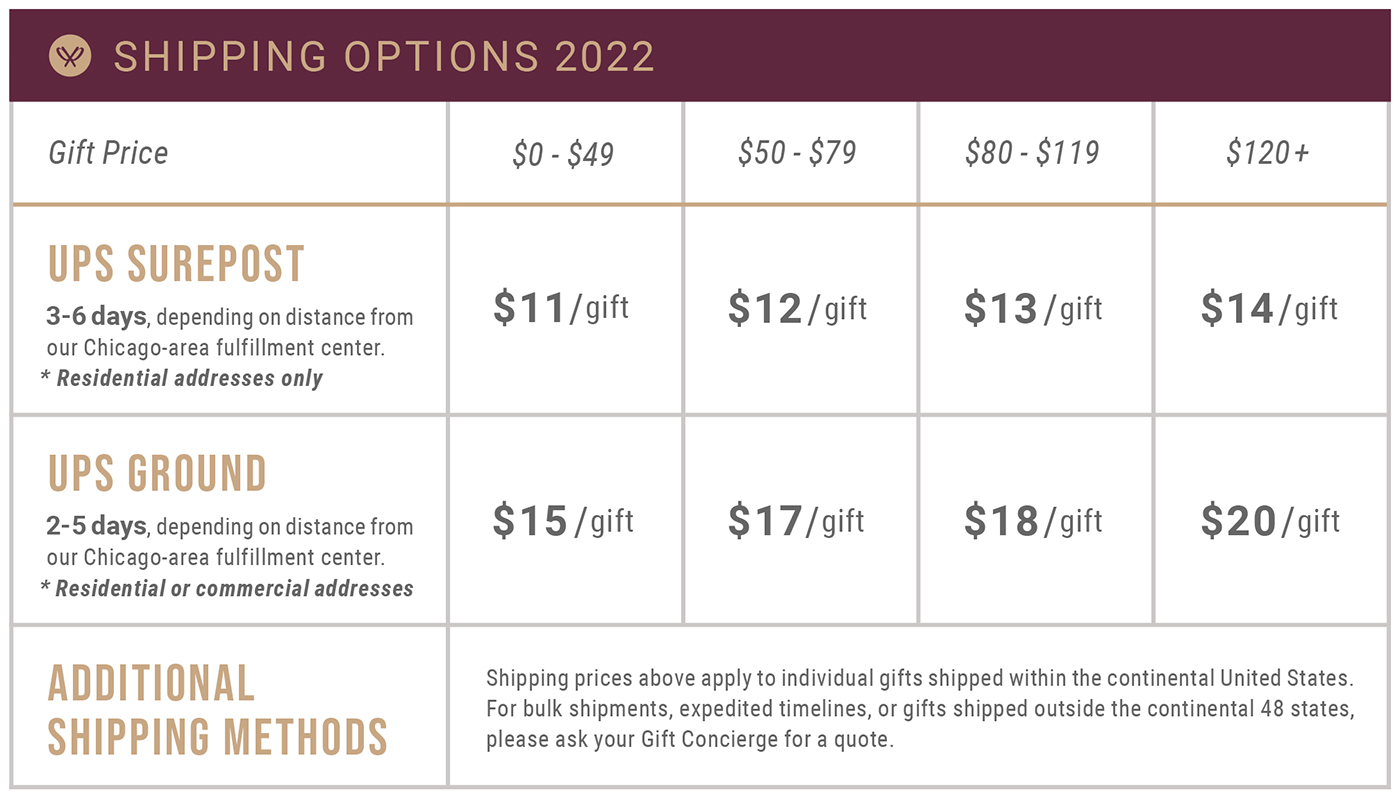 For international orders or shipping outside the contiguous 48 states, please refer to this map for estimates on shipping costs. Note, these estimates include Customs Duty costs to ensure that your gifts arrive safely and timely. Shipping will be calculated at checkout for online orders. For large or corporate orders, please contact support@packedwithpurpose.gifts for final costs.