Packed with Purpose gifts, allow you to elevate your brand by adding your logo to the box, card or even products.
Branding on the Gift Box and/or Message Card
Add a high quality, color printed logo to each personalized message card, great for showcasing your company brand or add your logo to the gift box to ensure your gifts stand out from the crowd.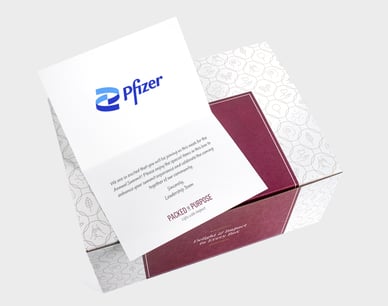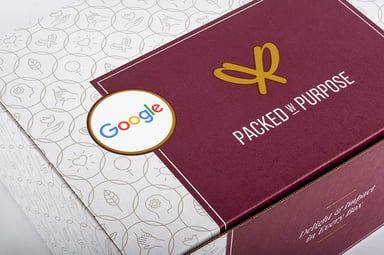 Pricing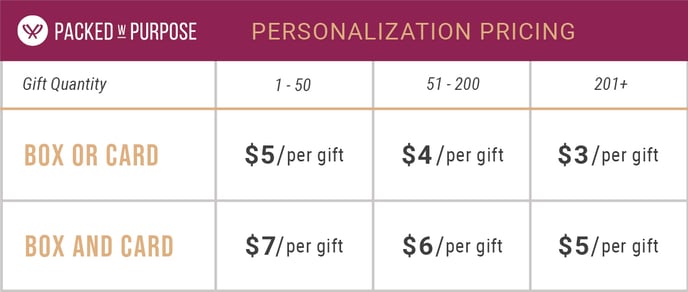 Logo Recommendations
Check out this article for tips on how to get the best results from your logo.
---
Branding on Impactful Products
For larger orders with more lead time, you may also consider branding a product in the gift with your company logo. Check out options for custom branding on impactful products here. Our purpose-driven gifts positively impact communities while also showcasing your company's values.
Order minimums and lead times vary by product, but typically start at 50-100 gifts. For all branded product orders, our Gift Concierge team would be delighted to assist you.