You can customize the message card in your gift. We also offer several gift enhancing salutations to make your gift stand out.
You can customize the message in each of your gifts. Before clicking add to cart, add your message in the "Enter Gift Message" box. then, add to cart. NOTE: If you want different messages on each gift, repeat this process for each message.
Gift Salutations
For $5-10 per gift (depending on quantity), you can add the perfect touch to any of our gift boxes: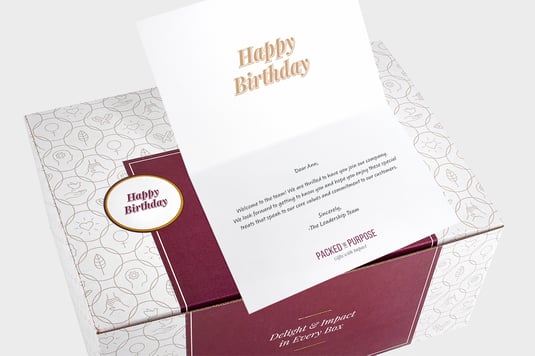 Add all your gifts to cart and view your cart. Click "Click here to personalize your gift". From here you can choose from our pre-made salutations or upload your own custom art or logo. These selections will be added to all gifts in your cart.