We make that easy! If you'd like to add a logo when ordering online, you can select the link below the "Add to Cart" button that says "Want to include a logo on your message card? Click here."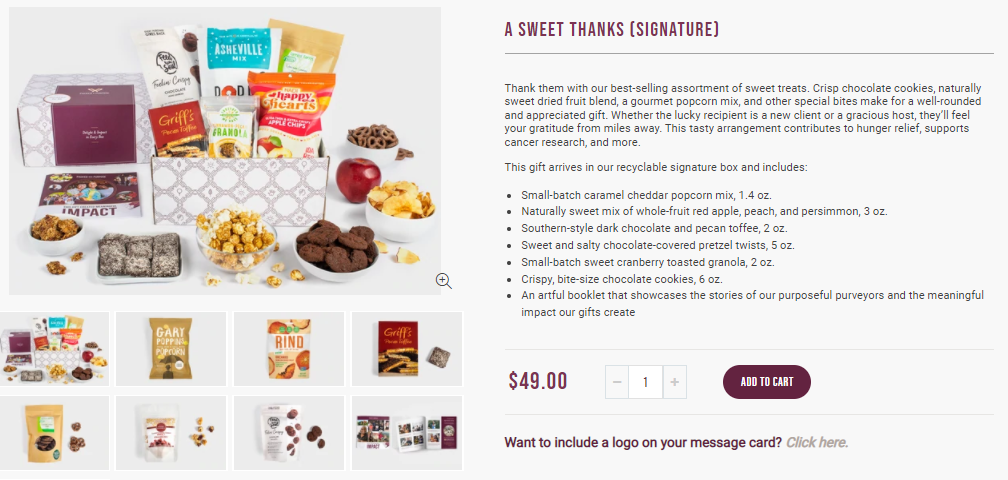 This link will bring you to a page where you can upload your desired logo file, select your quantity and "Add to Cart."
Please note that the quantity of logos must match the quantity of gifts in your cart for your order to be processed correctly.
For larger corporate orders placed through our Gift Concierge Team, it is $3 per gift to add your company logo to each message card. Simply select your chosen branding option on the order form and send us a logo file along with your completed order form.